​FILIP SAYS SANDU TEAM DID NOT HAVE EVEN A CONCEPT OF JUSTICE REFORM
22 november, 2019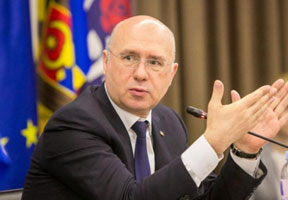 "The judiciary reform of ex-Premier Maia Sandu is very similar to the education sector reform, which she says she put into life as an education minister several years ago, when all her changes did not go beyond the installation of video surveillance cameras in classrooms during baccalaureate exams", believes Moldovan Democratic Party chairman Pavel Filip.
He stated on the local television on Thursday night that the Sandu Government had undertaken only one attempt to organize an external assessment of Moldovan Supreme Court Judges, "but this cannot indeed be called a judiciary reform".

"I've got an impression that the people do not even understand the meaning of the word 'reform'. You can call a reform what we had done in the Moldovan pension system or with remuneration of labor in the public sector. The Sandu team had compromised even the very idea of the reform they were talking about day and night (justice reform, appointment of an independent Prosecutor General) because they did not present even the reform idea to the public", said Pavel Filip.

In his words, the OSCE Office for Democratic Institutions and Human Rights (OSCE/ODIHR) strongly criticized in its Report the Sandu Government's judiciary reform for violations of constitutional principles and norms, so Sandu's Ministry of Justice preferred to conceal that document.

The DP leader sees nothing surprising, either, in the terrific speed, with which the Chicu Government was formed and sworn in [within shorter than 48 hours since the Sandu Government dismissal] "because each serious political party must be ready in advance to any scenario of events development. I guess the Chicu team was shaped beforehand – and they were only waiting for 'moment X' – for a signal".