​UNFPA TO SHARE WITH MOLDOVA EXPERIENCE IN THE FIELD OF POPULATION ACTIVITIES
21 april, 2016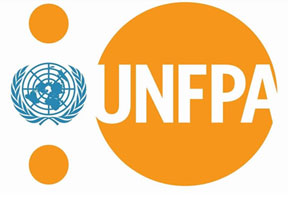 The United Nations Population Fund (UNFPA) and the Czech Development Agency are conducting the first sitting of the International Commission on Population and Development in Moldova on Thursday.
The Commission is made of international experts from London, Prague, Vienna and New York with experience in the fields, connected with demography, ageing, sexual health, reproductive performance. The aim of the conference is supporting countries, which undergo different demographic difficulties, and seeking of solutions to these on the basis of other countries' experience in this field.
The Commission will work in three directions: demographic changes, sexual and reproductive health and ageing. It is collaborating with a lot of partners in order to change the way the Government reacts on the population dynamics, said UNFPA Representative in the Republic of Moldova Ian McFarlane.
Chief of Staff and State Advisor on Health and Social Affairs to the Deputy Prime Minister Boris Galca said that Moldova is the first country that got the international expertise, aimed at contributing to strengthening the Government's potential in development and implementation of a policy that takes into account economic and financial realities, as well as the success of other countries.
Annually, the Czech Republic provides to Moldova about 3 million euros within different projects for supporting the country's development. The demographic structure of the Moldovan population activities and its trends are vitally important. The Czech Government believes that the contribution in the Moldova's demographic statistics is very important and supports its development by means of various bilateral projects, said Ambassador Extraordinary and Plenipotentiary of the Czech Republic to Moldova Zdenek Krejci.
He also said that this year the Czech Republic provides cooperation within the Master's program on demographical statistics in the Academy of Economic Studies of Moldova.
Members of the Commission will again visit Moldova in September. Within the sittings they will meet the Moldovan Commission on Population and Development, as well as will present efficient practices and recommendations about strategies of actions at the national level.