PUBLIC ACTIVIST ACCUSES NOSC PRESIDENT OF GETTING KICKBACKS FROM ATHLETS
18 august, 2017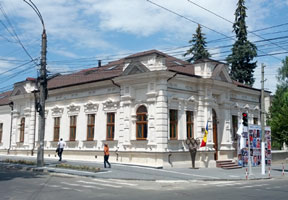 Chairman of the Presidential Commission for Public Control Tudor Ghelici accused President of the National Olympic and Sports Committee (NOSC), MP Nicolate Juravschi of getting kickbacks from athletes.

At the Thursday's press conference he said that after two weeks of work, the Commission was flooded with complaints from citizens.

"I do not understand what are our law enforcement agencies paid for? A special interest raised materials, received from the above–mentioned MP. In particular, I was told that each of athletes, who got in the Olympic team, has the right to receive monthly stipend of US$1.5 thousand, paid from the International Olympic Committee. Besides, this stipend should start being paid 15 months before the beginning of the very Olympic Games. In Moldova, participants in Olympics were proposed to sign a contract, which says that the sum was US$500 less. It turns out that from each athlete a certain bonus was accumulated worth US$7.5 thousand over the due time. We suppose that a system of kickbacks was functioning in the Moldovan NOSC. People are afraid to talk about this, but it is real", Ghelici said.

He said that the only participant of the last Olympics, who agreed to come to the press conference and tell that the money are appropriated by NOSC, was biathlonist Alexandra Camensic.

"Men are afraid to tell the truth about what is happening, while a mother of two children was not scared of this well-functioning system of giving-to-right-person. So far, we do not accuse anyone, but we ask MP Juravschi: "Where is the money?", Ghelici said, stressing that President Igor Dodon took under personal control the checking of the data about corruption in NOSC.