FILM FESTIVAL "MEETING WITH RUSSIA" IN MOLDOVA IS DUE TO MOSCOW AND BALTI GOVERNORS' FRIENDSHIP – RUSSIAN PRODUCER
12 octomber, 2017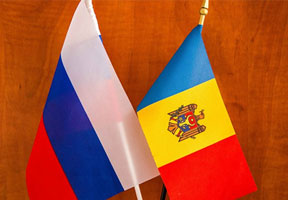 The film festival "Meeting with Russia" is organized in four Moldovan localities – Balti, Chisinau, Cahul and Tvardita – for already the third consecutive autumn only due to the friendship between Moscow city governor Sergey Sobyanin and Balti mayor Renato Usatii, said Russian film director and writer Vladimir Pirojok at the Wednesday's press conference in Balti.

"It seems to me that there are no borders between Moscow and Balti due to the meetings with Russian actors namely in this period of golden autumn. We are happy to meet Moldovan spectators", the writer said.

The Russian delegation, which visited Balti, included Russian Honored Artist singer Nina Shatskaya, actors Alexander Revva and Evgeny Gherchakov, model Anna Komkina.

The film festival has opened on October 12 with a free screening of documentary film about People's Artist of Moldova, composer Eugen Doga. In the evening, the second premier will be screened – the war melodrama "Hero", in which the major role is played by well-known Russian pop singer Dima Bilan.

The film festival "Meeting with Russia" will last till October 13.