EURO TV CHANNEL BEING RENAMED INTO 'CENTRAL TELEVISION'
28 september, 2018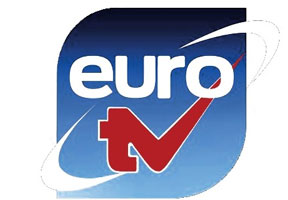 The Euro TV channel is changing its name into Televiziunea Centrala - the Central Television.

On Friday, the governmental Monitorul Oficial bulletin published the corresponding decision of the Audiovisual Coordinating Council (ACC) that has thus met the application lodged by the Media Resurse company on re-registering the terms of its broadcasting license and on renaming the channel.

The channel is intending to be on the air round the clock - 168 hours a week, of which 97% airtime will be given to Moldova-made programs, and 84% of them will be made directly by the license holder. 29% of the broadcasting schedule will be given to all sorts of films.

The television channel, subordinate to Ilan Shor, Moldova's prominent businessman and the Mayor of Orhei town, will start broadcasting under the new name from November.