MOLDOVAN DESIGN WEEK STARTS IN CHISINAU
04 june, 2019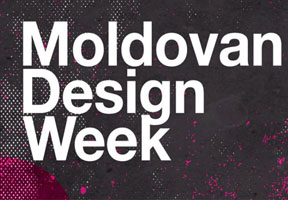 The Moldovan Design Week started in the territory of the creative industry center "Artcor" and in the National Palace in Chisinau on Monday.

The Artcor includes an exhibition "Local Design", within which young people presented their artistic works, as well as an exhibition of conceptual photography. Besides the exhibitions, training courses and workshops will be conducted in the Arcor throughout the week.

The National Palace is hosting a conceptual exhibition of works and products of event partners, importers, local producers and artists.

On Tuesday, the organizers program includes conducting of a Moldovan short film festival in the National Museum of History, while in the Artcor – of the national stage of the "Z Generation" young designers international contest, the final of which will take place in Kiev.

On Wednesday, seminars on calligraphy and using of portrait photography in story presentation and message transmission will take place in the Artcor center. Participants will have the possibility to find out how to correctly use light, space, weather, colors, movement, objects and composition for creating photos.

The events were organized with the support of the United States Agency for International Development (USAID), the Swedish and British governments in cooperation with the Association of Creative Companies of Moldova.