HUMANITARIAN MISSION FROM SAINT PETERSBURG TO COME TO MOLDOVA
18 september, 2019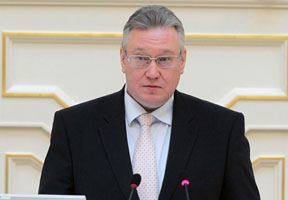 Representative delegation from Saint Petersburg headed by Advisor to Governor Sergey Movcean comes to Chisinau later on Wednesday with a humanitarian mission. The delegation is made of doctors, teachers, as well as cultural figures, representatives of reading community, athletes.

According to the Russian media, the two-day visit agenda includes a whole range of activities, including the conducting of workshops for medical specialists of Moldovan clinics and providing of consultations to the population by Saint Petersburg doctors.

Drama workshops will be held in Chekhov Russian Drama Theater in Chisinau by Russian theater figures. Also, specialists in philology and linguistics will hold open lessons in Pushkin Theoretical Lyceum of Chisinau.

The section "Russian Book" will open in Lomonosov Library of Chisinau and meetings with two writers from St. Petersburg will take place. Also, the library will receive books in Russian as gift from the St. Petersburg Writers House. The Republican Theater "Licurici" will host a puppet show performed by Saint Petersburg Bolshoi Puppet Theater.

Also, the Russian delegation will organize a whole range of activities in Comrat.