JAPANESE CULTURE WEEK TO BE HELD IN MOLDOVA
01 octomber, 2019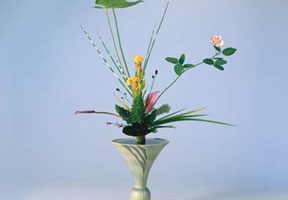 The Week of Japanese Culture starts in Chisinau on Tuesday and will last till October 8.

According to Japanese Embassy to Moldova, it will take place in the Jolly Allon Hotel, where the Embassy in cooperation with the Ikenobo Center of Culture and Arts organizes an exhibition of ikebana – the traditional Japanese art of flower arrangement and placement in the interior.

The event's special guest, Professor Hirotaka Furukawa will not only tell about this ancient art, but also will give lessons of ikebana for all comers within Wednesday's workshop, which will be organized in the hotel hall.

Besides, exhibition visitors will have the possibility to participate in a workshop of Japanese painting Sumi-E. The admission to all the events of the week is free.