PAS CALLS ON TRIPLING SALARIES TO OPERA AND BALLET THEATER ARTISTS
11 february, 2020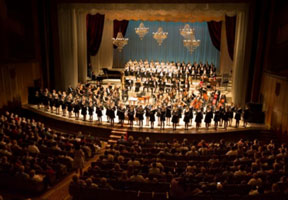 MP Dumitru Alaiba said that artists of the National Opera and Ballet Theater are receiving too small salaries - 3.5-4 thousand lei, which is less than the economy's average salary.
He wrote in social networks that the theater revenues for renting facilities exceed 1.8 million lei per month and they should raise salaries to the workers.

"The theater halls are semi-lighted, the furniture is old, the facade is dumpy, the ceiling is about to fall down. It is clear that unlike the presidential administration building, here they are used to economize on everything", the MP wrote.

According to him, the buildings of the Prosecutor General's Office and the Presidential Administration are freshly repaired, while theaters, museums, concert halls are in a semi-destroyed state.

"Over 1.8 million lei - I cannot judge if it is much or few. This money should be used for those, who are working in the theater. Salaries to artists should be tripled. There are not many of them, but unlike politicians, they bring light in our hearts. In a country that respects itself, it should be an honor to be an artist of the Opera and Ballet Theater or of another national theater", Alaiba said.