RUSSIAN BUSINESSMAN TO FUND REPAIRING OF PUSHKIN HOUSE IN CHISINAU
18 february, 2020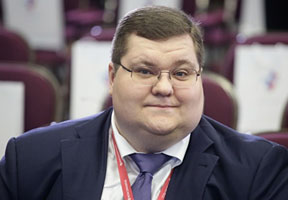 Well-known Russian businessman Igor Chayka assumed all the costs on repairing the house-museum of Alexander Pushkin in Chisinau, wrote President Igor Dodon on his Facebook page on Monday.
"Ambassador of the Delovaya Rossiya [Business Russia] public organization Igor Chayka decided to completely cover the costs on repairing the house-museum of Alexander Pushkin in Chisinau", Dodon wrote.

The president reminded that on January 27 he visited the museum complex and saw its deplorable condition.

"The architecture monument has not been restored since 1987 and needs urgent complex capital repairs, first of all of roofing. The 2020 municipal and state budgets do not provide costs for Pushkin museum, while the procedure of allocating funds would take long time. I addressed to Moldova's Russian friends, which found the possibility of financing the initial stage - expertise, projection and resolving urgent repairs", he wrote.

According to him, around 2.5 million lei (123 thousand euros) have already arrived, while 1.5 million lei more will be paid immediately after the project documentation is ready. He expressed hope that on September 21, when the 200th anniversary of the beginning of the great poet's Chisinau exile is marked, the museum complex will meet its guests completely renewed.

"The Pushkin house-museum is a symbol of friendship with our strategic partner - the Russian Federation and is equally valuable both for Moldovan and for Russian citizens", he wrote.

Alexander Pushkin was in exile in Chisinau within the period of September 21, 1820 through August 1823. While in exile, he wrote or started writing over 200 masterpieces.