MEDIA COMPANIES CALL ON HEALTH MINISTRY TO HOLD WEEKLY ONLINE PRESS CONFERENCES
14 april, 2020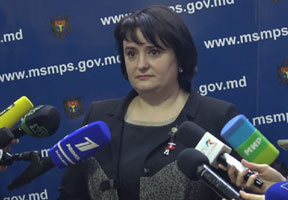 A number of media companies and nongovernmental organizations called on Minister of Health, Labor and Social Protection Viorica Dumbraveanu to hold press conferences in online regime at least once a week, in order that journalists to have the possibility to ask questions directly.

They motivated this request by the fact that the media representatives face insufficient transparency and limited access to information of public interest in conditions of the state of emergency in connection with the Covid-19 pandemic.

The initiative belongs to the Center of Independent Journalism (CIJ), which decided to establish a crisis cell for journalists which will be reporting in case of restrictions in access to information, the freedom of expression or the right to information and will exert pressure on authorities for ensuring respect to journalists' rights.

"During several weeks, the high ranked officials were communicating unilaterally and were selectively accepting invitations to TV shows. Thus, many of our colleagues do not have the possibility to put questions which can clarify the main issues of concern to us all", the CIJ maintains.

The address was signed by 25 organizations, including the Independent Press Association (IPA), the Promo-LEX, the Agora, the Jurnal TV, the TV8, the RISE Moldova, the NewsMaker.