MOLDOVA-RUSSIA TRADE REGISTERED SLIGHT GROWTH, BUT NOT A BREAKTHROUGH - EX-MINISTER OF ECONOMY
12 octomber, 2017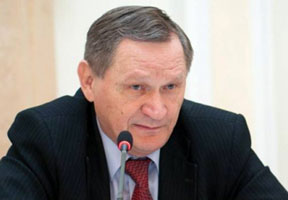 Former Minister of Economy Alexandru Muravschi wrote in social networks that he conducted an unbiased analysis of statistical data of Moldovan trade with different countries and regions. The result shows that the Moldova's trade with Russia has slightly grown, but this is far from any kind of breakthrough, as some politicians declare.

The analysis demonstrates that in January-August 2017, the Moldovan exports accounted for US$1,427 million, which is 15.2% more than over the equivalent period of 2016.

"Exports of goods to EU member countries accounted for US$915 million (+16.7%), including US$349 million - to Romania (+15.8%). The volume of exports to CIS countries reached US$297 million (+12.8%), including US$162 million (+11.7%) total exports (not only agricultural products) to Russia", the economist wrote.

The former minister points that these are official data about exports anyone can check on the website of the National Bureau of Statistics of Moldova.

"Thus, no breakthrough in trade relations between Moldova and Russia has or is happening, while trade and economic relations with European Union countries, first of all, with Romania, are accelerating. This is reality, no matter if someone likes this or not", Muravschi said.

Infotag's dossier: In 2017, the exports to Russia of Moldovan fruit and vegetables grew against the 2015-2016. This year, the Moldovan apple harvest is forecasted within 450 thousand tons. The lion's share of this volume is meant to be sold to Russia. For example, in 2016, over two-thirds of apple exports accounted for the Russian market.