ACASA TV OF ORANGE MOLDOVA NOW AVAILABLE FOR 1 MILLION MOLDOVA CITIZENS
25 octomber, 2017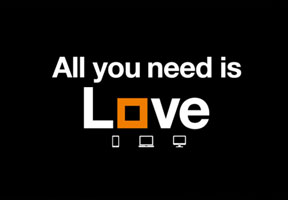 The Orange Moldova mobile operator offers Acasa TV which includes 170 TV channels. Clients are provided with a variety of content: sports events, cartoons, movies, music, popular TV shows.

According to Orange Moldova Director General, Julien Duccaro, fixed services Internet + TV Acasa became available for almost 1 million Moldovans.

"We have made the first step in Chisinau, Ialoveni, Balti and Cahul. We will continue to invest in improving the quality and comprehensive development of these services. We will also expand coverage to make the Orange group experience available for even more citizens in the country", noted to-manager of Orange Moldova.

At the present moment, clients of the abovementioned raions can chose stationary Internet Acasa with 300Mbps. The second TV in a home is connected for free.

Infotag's dossier: Orange Moldova is part of a group of companies Orange Group. It has been operating in Moldova since 1998 under the brand Voxtel, but in 2007, as a result of rebranding, it changes its name into - Orange Moldova. Nowadays, the company employs more than 1 thousand people, serving as many as 2.6 million clients.