DP WANTS TO LEGALIZE HIRING OF SEASONAL WORKERS
21 november, 2017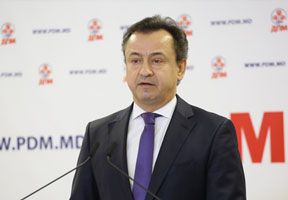 The Democratic Party proposed a legislative initiative, according to which a special agreement for the employer will be used at hiring seasonal workers, said DP press secretary Vitalie Gamurari after Tuesday's sitting of the party leadership.

According to him, now employers are forced to conclude a contract for a year with the worker or to pay unofficial salary. This problem is most relevant in agriculture, where workers are often necessary only for several weeks.

"The draft law is directed to ensuring social protection for seasonal workers, in order that they to be able to use all the advantages of classic contract. Also, it will contribute to combating the tax payment", he explained.

Gamurari said that the draft law will make the hiring of seasonal workers more transparent and simple, which will be beneficial for both employer and worker.

The document was already discussed in the Government and sent to the Parliament for consideration in the profile commission.