ECONOMY MINISTRY PROMISES TO CONTRIBUTE TO FEZ DEVELOPMENT
22 may, 2018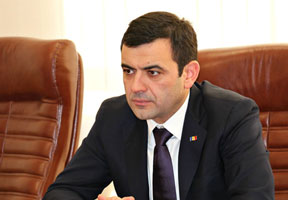 Free economic zones are very profitable for Moldova and the Ministry of economy intends to do everything possible that the production volumes in it to be permanently growing, as well as the number of jobs, while the conditions for investors and the infrastructure to improve.

Minister of Economy and Infrastructure Chiril Gaburici met with administrators of Moldovan FEZs on Monday. The latter presented the results of FEZ activities, while the Minister encouraged them to prompter report about the existing problems and to seek the ways of their resolving together.

"We are ready to provide necessary support for production development, removal of bureaucratic obstacles and seeking of ways out of the situation", he assured, reminding about the reduction of the number of permitting documents and controlling bodies.

In Moldova there are seven FEZs, in which 190 residents created in total 12 thousand jobs. As of the beginning of 2018, the summary volume of investments in the zones exceeded US$400 million, while the volume of sales only over last year accounted for 6 billion lei.

Among the advantages, provided by the FEZ to their residents, there are: 50% discount on earning derived from exports of goods and services, zero VAT rate on goods, sold abroad.