NBM SEES NO REASONS FOR STATEMENTS ABOUT WITHDRAWING LARGE SUMS ABROAD
18 june, 2019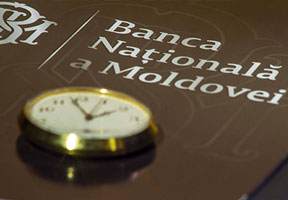 The National Bank of Moldova is thoroughly tracking the international money transfers and sees no reasons for concern.

Commenting on recent publications in press, the NBM stated that it took additional measures within the regime of monitoring international transfers.

"The NBM is using informational services of suppliers of financial message exchange, designed for certain categories of information received or processed by licensed banks. These services include access to data about international transfers. These data are basis for analyzing the capital flows and financial markets, efficiency of transfer services in implementing the monetary policy, currency regulation and bank supervision", the bank specialists explained.

According to them, in this connection, the risks linked with the capital adequacy and bank liquidity are being assessed. At the same time, the received information is designed for identifying the signs of possible involvement of banks or their clients in the activity of money laundering or terrorism financing.

"Currently, the situation is stable and does not represent risks or concerns. The NBM continues the monitoring of international transfers in the context of the 2016 reform program, agreed with development partners in interests of the banking sector, the real economy and citizens", the NBM stated. Infotag's dossier: Last week, new Minister of Economy and Infrastructure Vadim Brinzan stated that Moldova may remain without funds after the end of the political crisis. According to him, cash or cashless money from accounts of state companies was transferred to offshore companies. The minister warned the EU, the USA, the International Monetary Fund and the World Bank about illegal withdrawing of capital from the Republic of Moldova.