MOLDOVA RANKS 42ND OF 46 EUROPEAN COUNTRIES WITH BEST BUSINESS CLIMATE
18 february, 2020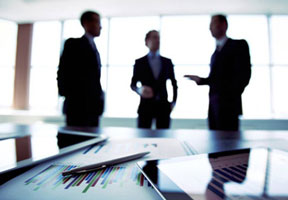 Moldova is holding the 42nd of 46 countries in the rating "Best European Countries for Business 2020", compiled by the European Union Chamber of Commerce (EuCham).

According to the rules of rating compiling, the points are given according to a scale from 0 to 100, where 0 is the lowest productivity, while 100 – the highest. The ranking is the result of an analysis based on internationally recognized indexes of the World Bank and Transparency International. The low ranking may demonstrate presence of economic barriers, corruption, lack of trust in the judiciary, lack of social responsibility of companies and the Government. Moldova scored 53.27 points and was placed on the 42nd place. Among the countries included in the rating, only Russia, Albania, Bosnia & Herzegovina and Ukraine are placed lower than Moldova.

Nordic countries are still on the top of the list: Denmark, Sweden, Norway and Finland, followed by Switzerland, UK and Germany.

Estonia, Lithuania and Georgia are outstanding exceptions among the post-Soviet countries. The report reveals also that the highest level of improvement is shown by Armenia.

On the other hand, Ukraine and Bosnia & Herzegovina proved to be the least welcoming countries for business people. These are followed by Albania (44th), Russia and the Republic of Moldova. Romania ranked the 32nd, Belarus – the 29th, Georgia – the 18th.

The EuCham represents the interest of national and international companies doing business in Europe, improving the business environment they are active in. It is an independent, non-governmental, privately-organized institution, which is studying the level of attractiveness of business climate and makes efforts for its improvement. The rating, compiled by the organization, is an important landmark for business people in taking decisions about opening businesses in other countries.