TOUR OPERATORS PROPOSE TO POSTPONE REFUND FOR TRAVEL PACKAGES BOUGHT FOR THIS SUMMER
09 april, 2020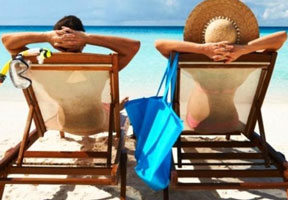 The situation in the Moldova's tourist sector was characterized as dramatic – both for operators and for tourists – at the Wednesday's meeting of Minister of Economy and Infrastructure Sergiu Railean with representatives of the National Association of Moldovan Tourist Agencies, the Moldova Investment Agency, the Ministry of Justice and the Agency for Consumer Rights.

According to the Ministry of Economy, the interlocutors discussed the possible solutions on supporting the economic operators in the field of tourism, which suffered from the Covid-19.

One of the most relevant problems, expressed by travel agencies is the repayment of money for the contracts signed before March 17, within which clients bought in advance the tours abroad. The paid money was already transferred to foreign service suppliers, while consumers risk to remain both without vacation and without money.

"The pandemic crisis severely affected not only our country's travel agencies, but this branch of economy all around the world. We have analyzed proposals, received from travel agencies, measures other countries took in equivalent situations, as well as tourists' interests to return their money or postpone the vacation. In such a situation it is important to help businesses survive and back our citizens up", Railean said.

Among the proposed measures there is introduction of a moratorium on refund to clients until March 31, 2021, gradual repayment of the tourist package and issuing of vouchers for vacation, valid until end-2021.

The minister promised to submit these proposals to the National Commission for Emergency Situations for consideration.