REAL ESTATE MARKET IS NOT LOSING ITS ATTRACTIVENESS - EXPERT
09 april, 2020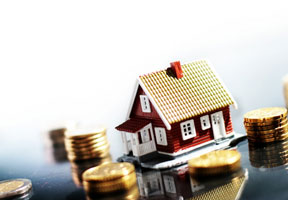 The number of transactions on buying immoveable property in Moldova keeps growing, maintains economic expert Veaceslav Ionita of the Institute of Development and Social Initiatives (IDIS) "Viitorul".

In his research he says that over the first quarter of 2020, transactions on buying/selling apartments reached an absolute record – 7.4 thousand.

"Against the equivalent rates over the last 4 years, the number of such transactions grew 60%. Year-to-year, the real estate market has for the first time overcome the threshold of 30 thousand apartments, registering 31,029 apartments as of the first quarter of the year (over 12 months). Such a volume of transactions is twice higher than traditional annual sales in Moldova over the last 10 years, while the record of 20 thousand transactions was broken only in the last quarter of 2018", the expert said.

With all this, Ionita maintains that the main amount of transactions on the real estate market was still concentrated in Chisinau, where almost 80% of such transactions are taking place.

"With all this, the number of apartments, bought on mortgage, fell slightly (9.5 thousand against 9.7 thousand in 2019). As a result of growth of the total number of transactions, the share of apartments sold on mortgage fell much – to 30% from 40%", the expert maintains.

According to him, the banks propose more and more opportunities for financing citizens and the share of mortgage credits in February 2020 reached the record 6.5 billion lei.

"The number of new mortgage contracts is equivalent to the 2019 rates, but the real estate market is growing much faster, thus banks lag behind it. However, despite the stable growth of the market over the last 3.5 year, the price on apartments remains quite stable. In summer 2019 a slight price growth took place, but now these returned to the rates from the beginning of the last year. Currently, an apartment with an area of 70 square meters in Chisinau costs 36.2 thousand euros on average – 1 thousand euros less than last summer", Ionita said.

The economist maintains that the real estate market remains attractive for transactions in 2020 and hopes that the crisis due to the Covid-19 will have no significant impact on this segment.