CHISINAU COURT DENIES LAUNCHING OF AVIA-INVEST BANKRUPTCY PROCEDURE
29 may, 2020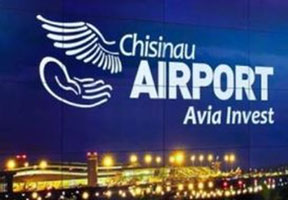 The Chisinau Court has denied the launching of the procedure of Avia-Invest company's bankruptcy, reads the press release of the company, which is the main concessioner of the Chisinau International Airport.
"The Court's decision is fair. Avia-Invest has fallen victim of political games. The attack began on May 21, 2020 after President Dodon had stated that Avia-Invest is a bankrupt and therefore the concession of the airport shall be annulled", said the press release.

The document also said that there is no grounds whatsoever for regarding Avia-Invest as a bankrupt or for annulling the concession contract.

"We are convinced that the judicial process, started in Moldova against Avia-Invest, as well as the Arbitration Institute of the Stockholm Chamber of Commerce, will put an end to these developments. Avia-Invest is confirming its readiness to invest 170 million euros in the Chisinau airport", said the press release.