AMBASSADOR OF AUSTRIA SAYS THAT FOR ATTRACTING INVESTORS, MOLDOVA NEEDS TO BE STABLE GEOPOLITICALLY
02 june, 2020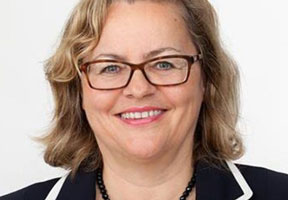 Foreign investors are interested in Moldova's being a geopolitically stable country with an independent judiciary system, Ambassador Extraordinary and Plenipotentiary of Austria to Moldova Christine Freilinger stated in an interview she gave on the occasion of the Europe Days held Moldova.
The diplomat stressed that investors want to have a reliable legal security and a transparent legislative system. She said: "These are the most important aspects, and I believe that Moldova's association with the European Union is doing Moldova good". Christine Freilinger believes that for ensuring an independent justice system, it should employ trustworthy people, and Moldova should be constantly in touch with the Venice Commission and the Council of Europe because experts from these two organizations can offer correct recommendations. The Austrian Ambassador said that yet another important element that can attract investors is the human potential, so Moldova should avail itself of the valuable chance of its citizens' returning home from foreign countries.

In her words, these people have considerable work experience gained abroad, so it would be highly desirable to involve them into the development of entrepreneurship and national economy as a whole. Christine Freilinger believes many economy sectors in Moldova can get a development impact thanks to its citizens returning home.