IMF EXPERT GROUP COMES TO MOLDOVA
25 octomber, 2017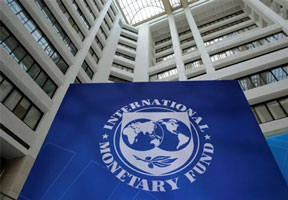 A group of International Monetary Fund experts, headed by Ben Kelmanson is going to arrive to Moldova with a working visit that will last till November 7.

IMF permanent representative to Moldova Vladimir Tulin said that within the visit, the mission will hold discussions with authorities in the context of preparing for consultations on provisions of the fourth article of the IMF regulations, as well as the conducting of the second overview of the Moldovan program, financed by the IMF by means of Extended Credit Facility (ECF) and the Extended Fund Facility (EFF).

The mission will also analyze the latest economic events and successes, achieved by the authorities in program fulfilling, will update the data and will conduct the assessment of macroeconomic perspectives, as well as will discuss with the authorities the macroeconomic policies to be implemented.

The three-year IMF program in Moldova, approved on November 7, 2016, implies financial assistance worth 129.4 million special drawing rights (SDR) – around US$182 million or 75% of Moldova's quota in the IMF, 41.7 million SDR of which – around US$59 million – have already been transferred.