​IMF MISSION COMING TO CHISINAU NEXT WEEK
25 march, 2019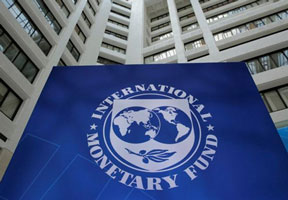 An International Monetary Fund staff team led by Mr. Ruben Atoyan will visit Chisinau during March 25-29, 2019.
IMF Resident Representative in the Republic of Moldova Volodymyr Tulin said that this is a fact-finding mission to update on recent economic developments and discuss the authorities' policies to maintain macroeconomic and fiscal stability.

According to him, such staff visits are standard practice in program cases outside of the formal cycle of program reviews.

The last time when an IMF team headed by Ruben Atoyan visited Chisinau with a similar mission was in September 2018. Experts raised information about macroeconomic situation, discussed fiscal and monetary policy, as well as other important policies in the context of the current program.

At the end of the visit, an agreement was achieved that the IMF Mission will continue close dialog with Moldovan authorities in the context of fulfilling the program, financed by the IMF.

"We discussed with authorities the fulfillment of the 2018 budget, the plans for 2019 and the conducting of reforms in the financial sector. Besides, we discussed the recently-approved package of legislative initiative that imply a number of initiatives in the tax sphere. These are the capital amnesty and the tax amnesty, as well as measures, necessary for strengthening the administration, improvement of tax discipline, preserving the state finance sustainability and lowering of the level of regress of the tax system", said head of the mission back then.

Infotag's dossier: Moldova signed a memorandum with the IMF on November 7, 2016. The three-year agreement is financed by two credit instruments - the Extended Fund Facility (EFF) and the Extended Credit Facility (ECF). These are aimed at supporting the program of economic and financial reforms in Moldova. Within this agreement, Moldova got access to resources of the fund totaling 129.4 million special drawing rights or around US$178.7 million. Out of this sum, the National Bank of Moldova (NBM) and the Government already received US$115 million. It is expected that the next tranche will arrive this spring.