MOLDOVA TO REQUEST US$90 MILLION FROM EBRD FOR BUYING NATURAL GAS IN CASE OF PROBLEMS WITH TRANSIT THROUGH UKRAINE
05 december, 2019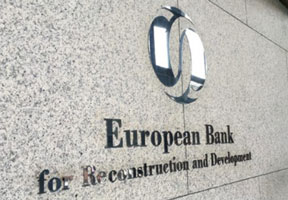 The Moldovan Government approved a draft resolution on starting negotiations with the European Bank for Reconstruction and Development (EBRD) on requesting up to US$90 million financial assistance for buying natural gas, in case the transit of the Russian blue fuel through Ukraine is stopped.
Minister of Economy and Infrastructure Anatol Usatii said that the credit is necessary in case of emergency for buying of up to 400 million cubic meters of gas from the Ukrainian or/and European market, while the funds will be requested when needed.

"The financial instrument will be applied only in case Moldovagaz informs about the impossibility of providing services on natural gas supplying. Besides, the EBRD conditions imply the need of guaranteeing the external credit, designed for financing gas procurement", he said.

Prime Minister Ion Chicu said that this initiative is directed to ensuring energy security of Moldova, as well as is one of reserve scenarios in case the gas supplying through the traditional route is suspended since January 1, 2020.