EU PROVIDES 87 MILLION EUROS TO MOLDOVA FOR OVERCOMING CORONAVIRUS CRISIS
10 april, 2020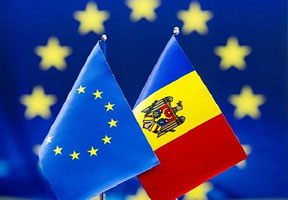 The Republic of Moldova will receive 87 million euros from the European Union to support immediate and short-term needs for overcoming the crisis, which occurred due to the coronavirus pandemic.

This assistance is provided within the support to the Eastern Partnership countries (Armenia, Azerbaijan, Belarus, Georgia, the Republic of Moldova and Ukraine), which will receive in total 693 million euros, including 80 million of immediate and 883 million of short-term support.

The emergency response actions includes support to public health sector - supplying of medical and laboratory equipment, protection means, as well as training/re-training of medical personnel (30 million euros). Besides, support to most vulnerable segments of population (11.3 million euros), including in the form of small grants (60 thousand euros), accessible within the mechanism of emergency response actions.

In Moldova this will concern the providing of protection sets such as gloves and masks for vulnerable people and medical staff, as well as sterilizers for equipment across the country.

The President of the European Commission, Ursula von der Leyen, said in this connection that the virus knows no borders.

"This global challenge needs strong international cooperation. The European Union is working tirelessly to fight the pandemic. We all know that only together we can stop the worldwide spread of the coronavirus. To that end, the EU will soon convene a virtual pledging event to help mobilize the necessary funding and support the World Health Organization to assist the most vulnerable countries", she said.