MOLDOVAN PARLIAMENT CANCELS 'CITIZENSHIP FOR INVESTMENT' LAW
19 june, 2020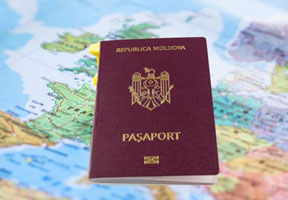 On Thursday, the Parliament of Moldova cancelled the highly disputable Law on granting the Moldovan citizenship in exchange for investments by the votes of 80 deputies in the 101-member legislative forum.
As a matter of fact, the Law has not been working since August 2019, when a moratorium was imposed on it. And in the following December, the moratorium was prolonged until September 1, 2020.

The Henley & Partners Company, with which the Government of Prime Minister Pavel Filip concluded an agreement on attracting of investors who would be receiving the Moldovan citizenship in exchange for their investments, now wants to receive from Moldova compensation worth millions of dollars. To avoid this sanction, the Parliament annulled the said Law from this upcoming September 1 i.e. upon moratorium expiry. Applications submitted before the moratorium shall be duly considered.

The Moldovan Government reported previously that applications for the Moldovan citizenship had been submitted by 97 citizens of Australia, India, Canada, China, Great Britain, Syria, South Africa, Russia, Bangladesh, the United States, Lebanon, Turkey, Yemen, Egypt, Vietnam and Jordan. Until presently, the citizenship has been granted to 8 foreigners. The Government is considering 25 applications presently.

"The 'citizenship for investment' program was launched in 2018 by then-ruling Democratic Party, which was counting that within the following 5 years the Budget would receive 1.3 billion euros from citizenship seekers.

The cancellation of the Law on granting the Moldovan citizenship in exchange for investments is one of the European Union's conditions Moldova must fulfill for receiving the second tranche of 30 million euros from the EU macro-financial assistance.