PSRM AND MCP EXPRESSED NO CONFIDENCE IN CONSTITUTIONAL COURT
09 november, 2017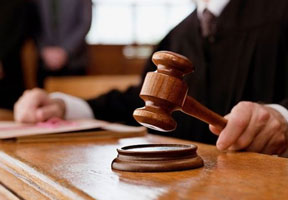 Parliamentarians from the Party of Socialists and Communist Party signed a joint statement on Wednesday expressing a vote of no confidence in the Moldovan Constitutional Court. They will file the copies of this document with the Parliament and the Constitutional Court without a delay.

The Statement said that Constitutional Court judges must be independent and impartial at taking decisions and must act in strict accordance with the country's Main Law.

"However, the incumbent composition of the Constitutional Court has excessively politicized their activities by repeatedly amending the Constitution and by substituting the competence of the Moldovan Parliament. The Court has thus discredited the country's constitutional jurisdiction and has developed into a component of the incumbent ruling alliance", said the document.

Its authors indicated several examples of excess of plenary powers by the Constitutional Court: "For example, the judgment of last July 26, when the Court declared as non-constitutional the Presidential Decree on holding an all-republican consultative referendum; the judgment of October 17 that permitted to introduce a non-existing procedure of appointing an acting president ad interim".

"This Constitutional Court has lost its right to be called an organ of constitutional jurisdiction in its present-day composition because with its decisions and actions the CC is discrediting itself before the whole people. The judges, who approved of the usurpation of state power, must immediately retire", believe the Statement authors.

The PSRM website did not mention how many deputies had signed the Statement on the vote of no confidence in the Constitutional Court. The Communist faction, which initiated the document, presently consists of only 7 deputies, whereas the Socialist faction - 24 MPs.

Actually, in the case with the Constitutional Court the number of signatures under a vote of no confidence petition does not matter at all because, according to the Constitution, the CC is independent of any other public power and obeys only to the Constitution. The Main Law also stipulates that Constitutional Court Judges are irremovable throughout the terms of their mandates.