MOLDOVA ACCOMPLISHES REFORM OF STATE CONTROL BODIES
10 november, 2017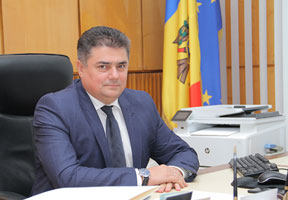 Out of the 60 controlling bodies that used to exist in this republic only very recently, only 13 have remained by now, Moldova's Deputy Premier, Minister of Economy and Infrastructure Development Octavian Calmic, stated on Thursday, and stressed that the process of restructuring of controlling agencies has reached its homestretch.

The list of the remaining control bodies includes: the Agency for Food Products Security; the Agency for Consumer Right Protection and Market Supervision; the Agency for Technical Supervision; the Agency for Public Health; the Inspectorate for Environment Protection; the Agency for Automobile Transport; the Civil Aviation Authority; the Maritime Agency; the State Labor Inspectorate; the Agency for Ensuring Vocational Training Quality.

Besides this, there are also several structures with control functions established by the National Tax Inspectorate and the Customs Service as well as by the Center for Personal Data Protection.

"The Ministry of Economy is accomplishing the elaboration of the Regulations so that by the year 2018 the above-mentioned organizations start working on a principally new basis that would exclude whatever pressure on businesses", said Minister Octavian Calmic.

He underlined that all checks of economic operators shall be planned in advance and carried out with notification of those companies, which are going to be inspected. In the nearest future, the Moldovan Government will establish a Council for considering systemic problems appearing at applying the legislation in the state control sphere, said Minister Octavian Calmic.