RECENT EVENTS IN MOLDOVA CONTRADICT TO ASSOCIATION AGREEMENT SPIRIT - EU DELEGATION REPRESENTATIVE
11 september, 2018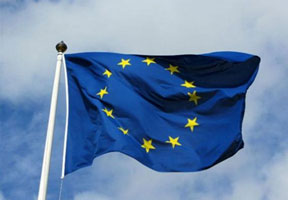 Lately, the country has witnessed events that run counter to the spirit of the EU-Moldova Association Agreement, maintains Head of the Section for Political and Economic Relations in the EU Delegation to Moldova Urszula Pallasz.

At the Monday's presentation of the report on implementing the EU-Moldova Association Agreement she said that despite such successes as reforms of the banking system, as well as the energy sector, the situation in Moldova over the last several months can hardly be called as contributing to the AA implementation.

Some moments directly point at the regress in the observance of the law-governed state and the supremacy of law. One of such examples is the invalidation of the Chisinau mayor election results and the EU expresses hope that the Moldovan authorities can achieve that the citizens' fundamental right to election will be observed. Other concerns are raised by lack of progress in the investigation of the billion from banks. It is also worth mentioning that the package of tax reforms, adopted by the Parliament in late July, does not correspond with the general line of the EU-Moldova Association Agreement. The program of buying the Moldovan citizenship in exchange for investments also raises many questions.

She also stressed that the recent deportation of Orizont lyceum teachers without any details is contrary to international principles of respecting human rights and freedoms.

The EU has always stood for real changes to better. The EU-Moldova Association Agreement is a foundation for EU-Moldova relations. Also, the European Union has all the time stressed the importance of the civil society's role in the process of reform fulfillment. The trust and cooperation between the authorities and the civil society will allow seriously strengthening democracy in the republic. Moldova still has time and possibility to implement reforms, even in the context of the approaching parliamentary elections, the diplomat said.