RUSSIA LOSING TIME AND TRANSNISTRIA – EXPERT
21 may, 2019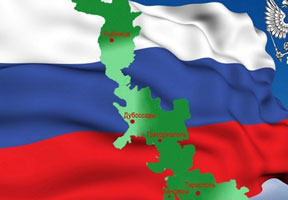 Russia losing time in the situation with Transnistria, and everything may end very poorly, presumes Moldovan political scientist Alexander Angheli.

Commenting to the Russian news agency Regnum on the statements made recently by Duma deputies concerning Russian passports for Transnistria residents, he reminded that the Transnistrians have been asking for a simpler Russian citizenship granting procedure for many years already.

"Alexander Yaroschuk is far from the first Duma deputy, who promised the simplification during his recent visit to Tiraspol. This is kind of a mantra: deputies representing Transnistrians in the State Duma come and go, but the rhetoric about 'Russia will not forget about you' remains. Unfortunately, there are serious doubts that this system is still working in Transnistria", said Angheli.

In his words, in the conditions of constantly repeated but unfulfilled promises, the Transnistrians are beginning to look for practical solutions in order to survive, and for those who can offer them such solutions.

"The thing is, it is practically impossible for Transnistria residents to enter Ukraine with a Russian passport on hands. And it is very problematic to fly anywhere through the Chisinau International Airport with such passport. So, in recent years the Transnistrians began receiving more and more Moldovan passports and use them increasingly more often", said the expert.

Angheli stressed that "Russia is losing time and is gradually losing Transnistrians".

"This happens due to the absence of a clever and well-thought policy with respect to Transnistria over all the recent years. Instead of it, we can see only cowardice, red tape, grey schemes and personal interests. If Moscow does not proceed from empty words to real clever deeds, everything may finish quite soon and quite sadly for all – for Russia as well as for Transnistria", presumes Alexander Angheli.