MINISTER OF JUSTICE CHANGES IN MOLDOVA
24 june, 2019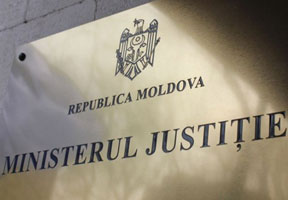 Just two weeks after the appointment of the new Government, the Moldovan Ministry of Justice changed its head again. On Monday morning President Igor Dodon signed the Order on appointing Olesea Stamate as new minister, after Stanislav Pavlovschi tendered resignation from the post on Sunday.

"During my work on preparing an Action Plan in the field of justice I found many inconsistencies of personal nature, which unfortunately according to the Moldovan Constitution make impossible my work as member of the Government", said Pavlovschi, without specifying what inconsistencies he meant.

He added that being lawyer with over 39-year experience, 6.5 years of which as judge in the European Court of Human Rights (ECHR), he treats the Constitution as a shrine that must be strictly observed.

Pavlovschi stressed he decided not to seek legislative loopholes that would allow him to remain in the post of minister by all means, thus he decided to tender resignation.

Before, the media wrote that Stanislav Pavlovschi is working in different projects as expert, which bring him good profit. According to the Moldovan legislation, the work in the Government is incompatible with any other remunerated activity except teaching.

Prime Minister Maia Sandu said at the swearing-in ceremony that the Government has great expectations from the judiciary, which should be cardinally reformed.

"The rehabilitation of people's trust in authorities depends on the rehabilitation of trust in the justice system", she said.

Lawyer and public activist Olesea Stamate is Chairwoman of the Association for Efficient and Responsible Governance, Licentiate in Law and is holding Master's Degree in European Studies (European College).

"She has work experience in the field of justice, domestic policy, as well as in reforming the central public administration. I am thankful to her for accepting the proposal to become a part of the Government team and I wish her great success in work", Sandu said, presenting Stamate to the ministry's staff.

After appointing the new Justice Minister, there are more women than men in the Moldovan Government for the first time ever. The Cabinet of Ministers is now made of 7 women (premier, ministers of finance, agriculture, education, healthcare, justice and Gagauzia governor). Five men are heading ministries of the interior, reintegration, economy, foreign affairs and defense.