MOLDOVAN PARLIAMENT WITHDRAWS IMMUNITY FROM ILAN SHOR
16 august, 2019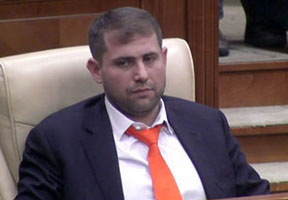 The Parliament of Moldova deprived MP Ilan Shor of his deputy immunity on Thursday evening by votes of MPs from the ruling majority and the Democratic Party. Only several deputies from the Shor Party voted against.
The request on de-immunization came from Acting Prosecutor General Dumitru Roibu and was read out by Speaker Zinaida Greceanii.

"The recalling of parliamentary immunity from Ilan Shor will allow detaining, arresting and bringing Shor to court", Speaker said.

For adopting the decision a sitting of the parliamentary Standing Committee on Legal Affairs, Appointments and Immunity was convened, which issued positive conclusion for considering the request at the plenary sitting of the Parliament. After that, the decision was approved by the Permanent Bureau and the MPs present at the sitting.

As Infotag has already reported, the Cahul Appeals Chamber decided to arrest and to declare wanted MP Ilan Shor, sentenced on accusation of stealing money from the banking system. This was due to the fact that Shor was absent from the court and left the Moldovan territory against the travel ban.

In June 2017, Ilan Shor was sentenced to 7.5 years, but he remained at large as the court decision enters into force after consideration in the Appeals Chamber. On June 14, immediately after the DP announced about their moving into opposition, Plahotniuc, Shor and their surrounding left Moldova. The MoI supposes that Plahotniuc is now hiding in the US, while Shor – in Israel.