NUMBER OF CANDIDATES SUBMITTING DOCUMENTS FOR REGISTRATION TO CEC INCREASES TO NINE
03 september, 2020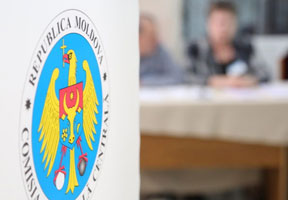 The CEC adopted on the eve the documents for the registration of initiative groups from six more future candidates for November 1 presidential election.
The matter concerns the leader of the Party of Regions Alexander Calinin, the chairman of the Party of Action and Solidarity (PAS) Maia Sandu, the chairman of Pro Moldova Andrian Candu, an independent candidate, the ex-Minister of Defense, General Ion Costas, the leader of the Party of National Unity (PUN) Octavian Ticu, Chairman of the Liberal Party Dorin Chirtoaca, nominated for the candidacy from the Unirea electoral bloc.

This was the second day of submission of documents for registration of initiative groups. On the first day, September 1, three political parties submitted documents: the Liberal Democratic Party, whose candidate is Tudor Deliu; Our Party - Renato Usatii; Dignity and Truth Platform - Andrei Nastase.