CEC REGISTERS TWO FINAL PRESIDENTIAL CANDIDATES
06 octomber, 2020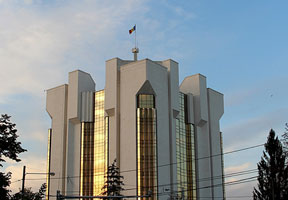 The Moldovan Central Election Commission has registered Octavian Ticu of the National Unity Party and Dorin Chirtoaca of the Unirea bloc as candidates for the November 1 presidential election.
At its working meeting that ended late on Monday evening, the CEC recognized as valid the 16.1 thousand citizens' signatures raised in Ticu's support and 17.2 thousand signatures for Chirtoaca. Earlier, both candidacy aspirants complained that the Commission was allegedly trying to blockade their registration by recognizing many signatures as non-valid. Chirtoaca, for instance, stated loudly at a CEC meeting, "I can't trust this Commission!"

Now, with Ticu and Chirtoaca in place, the list of presidential candidates has taken its final shape. So, the supreme post will be aspired by 8 candidates – Renato Usatii of Our Party, Andrei Nastase of the DA Platform party, Tudor Deliu of the Liberal Democratic Party, independent Igor Dodon, Violeta Ivanov of the Sor Party, Maia Sandu of the Party of Action and Solidarity, Octavian Ticu and Dorin Chirtoaca.