RELEASED FROM PRISON VEACESLAV PLATON SAYS THE PROSECUTOR'S OFFICE HAS COMPLETED THE INVESTIGATION OF $ 1 BILLION THEFT
25 november, 2020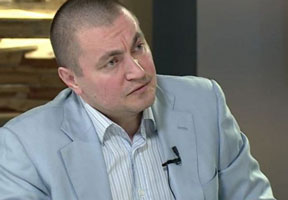 The case on the investigation of the theft from three Moldovan banks in 2014 of $ 1 billion is completed, the prosecutor's office will soon take it to court. The businessman, Veaceslav Platon, who was early released from prison, stated this in an interview with TV8 TV channel on Tuesday evening.
"The prosecutor's office has the whole scheme on the table. It is known who and what role played in this matter," Platon said, noting that "behind this whole scheme there is a man in the shadows who coordinated all the issues."

He refused to name the "gray cardinal" in the case of withdrawing money from three banks of Moldova in 2010-2015, saying only that "he was not Andrian Candu and not Sergiu Iaralov."

"Another person has worked on everything to the smallest detail. The prosecutor's office can already see the whole picture of stealing money from banks," the businessman stressed.

At the same time, Platon drew attention to the fact that he "expresses a personal opinion of a person who understands something in the banking system."

"For four years I have been conducting my investigation into the theft, which began with the preparatory process back in 2010," he said.

When asked what role he plays in the investigation of the theft of a billion, Platon replied: "the role of a specialist, as I have 26 years of experience in banking."

Platon stressed that he knows that "the prosecutor's office is using him in the case of the theft of a billion."

"When I was released from prison, they told me that I knew my place, and did not engage in PR, did not replace the prosecutor's office," Platon stated.