MOLDOVA MAY REACH COMPROMISE WITH UKRAINE ON DNIESTER HYDROPOWER COMPLEX SOON - OCTAVIAN CALMIC
07 december, 2017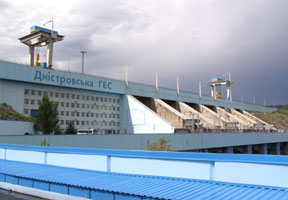 Moldova's Deputy Premier, Minister of Economy and Infrastructure Octavian Calmic said at the Wednesday's press conference that one of the topics of discussion in the last-week meeting of Moldovan and Ukrainian Prime Ministers Pavel Filip and Vladimir Groysman in Georgia was the building of a cascade of hydropower stations on the Dniester River.

"One of the central issues important for Moldova still is the impact of the Dniester hydropower complex on the river ecosystem. There are particularly critical points in this field, in particular, the issue of functioning the Novo-Dnestrovskaya hydro-accumulating electric power station. In Moldova in the driest 30 days of the year, the water supply from Dniester is twice lower than the necessary minimum and this problem should be resolved", Calmic said.

According to him, in negotiations the Moldovan side will be driven by the need of ensuring the country's population with quality potable water.

"This was and will be permanent requirement in dialog with Ukraine", the Deputy Premier said.

As Infotag has already reported, on July 3, 2016, the Ukrainian Cabinet of Ministers approved the Program of hydropower energy development till 2026, which implies the building of six new hydropower stations in the upstream Dniester. The building caused concerns among environment experts of Moldova and Ukraine, as well as protests of a part of population.

In June 2017, the Supreme Rada [parliament] of Ukraine ratified a cooperation agreement in the field of protecting and sustainable development of the Dniester River basin five years after concluding the agreement between the two countries' governments.

Currently, a special concern is raised about the fact of possible signing of an agreement on the Dniester hydropower complex functioning already before the end of 2017. Many experts say that the signing of such an agreement may lead to ecological catastrophe.