MEDIA WATCHDOG STARTS PUNISHING BROADCASTERS FROM FIRST DAY OF PROPAGANDA BAN
13 february, 2018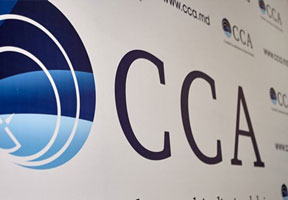 Already on Monday, the Moldovan Audiovisual Coordinating Council (ACC) fined 9 private television channels and 2 radio stations for their failure to present by the ACC-set deadline of February 9 the companies' general concepts of their casting programs that were to be corrected and adjusted with an account of the "law on struggle against foreign propaganda".

The minimum-possible fines of 5,000 lei were applied to radio stations GRT FM and ART FM, as well as to television companies of TV-Gagauzia, VTV, TV RAIN, ART-TV, Axial TV, Moldova 2, Prut, RTR Moldova и REN Moldova. They have been given a new deadline until March 15 to present the updated concepts of their programs.

An ACC representative said at the Council meeting on Monday that in his letter dated February 8, the RTR-Moldova Deputy Director requested to give the company a few more days (until February 16) for concept presentation because the company President was at hospital, so it was impossible to submit the concept in time.

The Council representative said that in its letter of February 9 the Audiovisual Coordinating Council demanded to submit the company's concept even if it is signed by RTR-Moldova vice president. Channel representatives brought necessary documents to the ACC on Monday noon, "but it was too late for our specialists to analyze the concept submitted too late".

ACC Chairman Dragos Vicol stressed that the Council gave enough time (30 days) for broadcasters to prepare and submit their program concepts.

"The deadline has expired, so no requests for extra time shall be accepted. Everybody must work in same conditions", stated Vicol.

Concepts have been presented by 51-of-60 television channels and 53-of-55 radio stations. However, some discrepancies were revealed upon a closer scrutiny of the documents. So, 15 channels and 20 radio stations were demanded to wipe out the shortcomings and present their concepts by February 15. The rest "clean" concepts were approved at the ACC meeting today.