FULGER TASK FORCE UNIT LIBERATE HOSTAGES IN CHISINAU APARTMENT, WOUNDING THEIR OFFENDER
11 september, 2018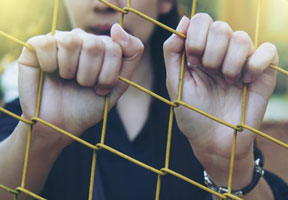 On Monday, Fulger task force battalion officers took by storm a Chisinau apartment, in which a hard-core recidivist was detaining a family of four as hostages.

Alexandru Pinzari, Chief of the Ministry of the Interior General Police Inspectorate, told the press that the recidivist, having 7 previous convictions, barricaded himself in a ground-floor apartment in an dwelling house in the Botanica sector.

"In that apartment, the police were supposed to make search in the framework of a criminal case on a theft of documents and on hooliganism, with the said man being a figure in the case. He refused to open the door. Moreover, he behaved aggressively towards the police, and promised to mutilate the hostages - his mistress and her mother and her two kids. All attempts to enter into dialog with him were in vain", said Alexandru Pinzari.

Eventually, the task-force unit decided to take the apartment by storm, "but only after it had become clear that the situation was coming out of control".

"When the officers broke inside the home, the criminal rushed at them with a knife, but was wounded from pistol by one of the law enforcement. The hostages did not suffer. Psychologists are now working with them", said the MoI official.

In his words, the wounded aggressor received the first medical assistance on the spot and then was promptly delivered to hospital by a waiting ambulance. However, he died one hour after arrival to the hospital.