​MP ILAN SHOR WAS NOT ALLOWED TO LEAVE THE COUNTRY - COURT
21 june, 2019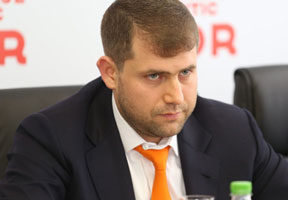 Member of the Parliament Ilan Shor, who is Chairman of the namesake party, did not receive court permit to leave the country, wrote "Ziarul de Garda" newspaper on Thursday.
The publication asked the Cahul Appeals Court to tell if Shor requested a permit from the court. The answer was negative.

The criminal case against Ilan Shor is under consideration in the court since June 2017. Back then, the first-instance court sentenced him to 7.5 years for financial machinations, connected with the stealing of a billion of dollars from the country's banking sector. Meanwhile, he remained at large until the appeal consideration, while the court hearings were by all means protracted. Over these two years, Ilan Shor received court permit to temporarily go abroad just once – in August 2018 he went to Israel for medical examination.

The last sitting of the Cahul Appeals Court took place on May 20. Back then, it was found out that the financial and accounting expertise on this case (the results of which should have been presented back on December 17, 2018) is not ready. The next sitting was appointed for June 26.

After the change of power in Moldova, the media was writing that in the evening of June 14 Ilan Shor urgently left Moldova. According to unverified data, he is in Israel. Meanwhile, the law enforcement did not declare Shor internationally wanted.