LAW ENFORCERS HOLDING SEARCHES IN AGENCY FOR MEDICINES
26 july, 2019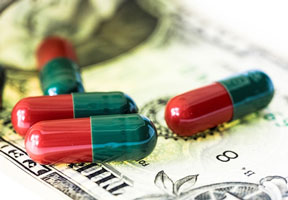 Prosecutors and operative officers of the National Anti-Corruption Center (NACC) are conducting searches in the center for centralized procurement of the Agency for Medicines and Medical Devices. In parallel, searches and seizure of documents are conducted in the office of the company, which won the tender on supplying insulin to Moldova.

Before, State Secretary of the Ministry of Health Boris Galca said that in Moldova patients who have diabetes and have the right to receive free insulin, faced its poor quality.

"The auction was won by a company from Ukraine. Previous Moldovan authorities concluded a contract on buying insulin for the needs of almost 100 thousand patients. However, this preparation is of doubtful quality", the official said, adding that he several times tried to refuse signing the order on using of this insulin.

Two months ago ex-MP of the Parliament Elena Bodnarenco of the Communist Party wrote in social networks that in 2019 Moldova bought Ukrainian swine insulin of suspicious quality and patients with diabetes are obliged to urgently start using it.

According to the information she has, those who refuse to take it, do not receive any kind of insulin.

She toughly criticized the then authorities in the face of the Democratic Party and Premier Pavel Filip, stressing that there are things on which it is a crime to economize.