MPs UNANIMOUSLY SUPPORT ADDITIONAL PENSION INDEXATION
15 august, 2019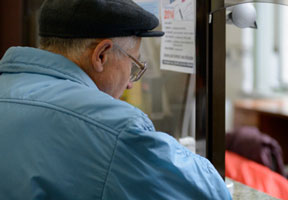 The Parliament unanimously voted in a first reading for the legislative initiative proposed by President Igor Dodon on indexing twice a year the pensions, which do not exceed the subsistence wage size, starting from October 1, 2020.

Presidential Advisor for Financial Issues Ion Chicu said at the Thursday's extraordinary Parliament sitting that this is necessary to harmonize these payments with the growth of consumption prices, as the longer is the period between the indexations, the smaller is the level of correlation between pensions and prices.

Democrat MP Andrian Candu proposed, given the quite small expenditures for implementing the second indexation, to apply it already this year. He also lamented about the Government's reluctance to support his party's initiative to pay 600 lei to citizens with low income on the occasion of winter and Easter holidays.

"The double indexation enters into force at the end of the next year. It appears that we are voting just for a promise. Over the time of DP rule we proposed a lot of initiatives that were well-received by the society. If talking about paying of 600 lei twice a year, this is much more than this indexation", he said.

Ex-Premier, DP deputy Pavel Filip called on Socialists not to speak about citizens' problems, but to resolve these, as now they are not in opposition, but in power.

"My Government implemented the pension reform you must bring to a conclusion. Over three years pensions grew 50%. I wish that you manage to achieve equivalent results during your rule. Come out from the opposition, rule and resolve people's problems", he said.

Deputy Speaker of the Parliament, Socialist MP Ion Ceban said that the initiative on material assistance was applied by Democrats for pre-election purposes and is not new, as the Chisinau Primaria has been providing financial support in the run-up to holidays for already many years. He reminded that being in power, the DP has many times declined opposition's initiatives on pension indexation.

According to the explanatory note to the draft law, the indexation will be implemented on the basis of consumption price over 3 years. In 2020, the subsistence wage for pensioners is forecasted at 1692 lei. The double indexation will affect around 500 thousand citizens, while the monthly cost of the project will account for around 30 million lei, 27 million lei of which – as pension indexation, while 3 million – indexation of other social payments.