​EX-HEALTH MINISTER MAINTAINS PSRM WAS DEMANDING FROM HER APPOINTMENTS TO VARIOUS POSTS
18 november, 2019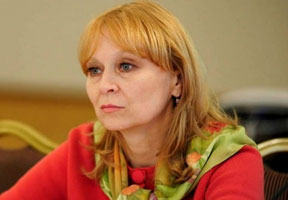 Former Minister of Health, Labor and Social Protection Alla Nemerenco stated that MP Vladimir Odnostalko of the Party of Socialists has several times addressed to her in the view of appointments to various leading posts.
Nemerenco wrote in social networks that Odnostalko was frequently visiting the Ministry, trying to promote his own interests. In particular, he demanded to grant the post of Deputy Director of the Agency for Medications to Socialists, was interested in the post of Director of the Republican Narcological Center, wanted to completely control the field of drugs in the country, to create an agency which controls this sphere.

Also, Nemerenco said that Odnostalko proposed to her to meet with various representatives from Arabian countries, interested in the field of medical services.

"Still, he received nothing. Back then, they [Socialists] faced resistance, while now they are not. There is a great difference between us - I was working for people, while they - only for party interests, in the name of criminal businesses, laughing at ordinary citizens", the ex-minister said.

In his turn, Odnostalko wrote that remaining overboard, Nemerenco is successfully mastering the profession of gossiper. According to him, he was visiting the ministry strictly on working issues.

Before, Odnostalko wrote in social networks that in the last hours of being in the post of health minister, Mrs. Nemerenco was appointing her people - state secretaries as acting directors in republican hospitals. It is about Alexandru Voloc, appointed to the Republican Clinic Hospital.

In response, Nemerenco wrote that the appointment was due to the resignation of the previous director until conducting of a contest.