MOLDOVAN GOVERNMENT APPROVES RATIFICATION OF ISTANBUL CONVENTION
30 december, 2019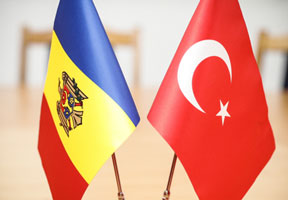 At the Friday's sitting, the Moldovan Cabinet of Ministers approved the ratification of the Council of Europe international agreement on preventing and combating violence against women and domestic violence [the Istanbul Convention].
Minister of Health, Labor and Social Protection Viorica Dumbraveanu reminded that Moldova signed the convention on February 6, 2017, while the ministry has concluded the process of preparation for ratifying this document.

"We have analyzed the Convention's compatibility with the national legislation, as well as developed a draft law for harmonizing the document provisions with Moldova's laws. The Ministry of Health will be responsible for the Istanbul Convention implementation, but before rehabilitation of the country's territorial integrity, the document provisions may be applied only in the territory, controlled by Moldovan authorities", she stressed.

The minister said that the document will be ratified and implemented given the provisions and the spirit of Moldovan Constitution; it does not contradict republic's family values and does not force the authorities to revise the notion of 'family'.

Prime Minister Ion Chicu maintains that any other interpretation of the Convention except as a document for protecting women and children from violence, are attempts of distancing Moldova from its accession to the civilized international community.

The convention is aimed at forming zero tolerance to violence against women and to make Europe and other regions of the world safer places for living. The Convention equates the violence against women to violation of human rights, as well as shoulders the responsibility for this phenomenon on the authorities.

The most important is that the convention introduces criminal responsibility for such actions as female genital mutilation/cutting, forced marriages, stalking, forced abortions and sterilization.

This is the first international agreement which contains the notion of gender identity. This means that from now on it is recognized not just the fact that women and men are biological specimen of male and female sex, but also that there is socially constructed category of gender identity, which establishes roles and behavior specific to men and women.