INFORMATION ABOUT DOUBLE IDENTITY OF TRANS OIL PRESIDENT IS WRONG
18 february, 2020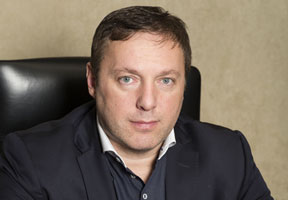 After Moldovan President Igor Dodon reacted to the request of the Trans Oil team and ordered to additionally investigate the information about double identity of the holding President Vaja Jhashi, anonymous sources told Infotag that this information is not confirmed.

"The investigation has not been concluded yet, but it is already clear that some findings were hasty and erroneous. There are serious discrepancies, for example, the fact that Vaja Jhashi's blood type does not coincide with the blood type of person, whose name was mentioned in press. It is necessary to establish if the disinformation of president and MPs was an accident or all this was done with a certain purpose. The answers to this and other questions will be found soon", the source said.

The information about the supposed double identity of Vaja Jhashi appeared two weeks ago. The leadership of the Trans Oil holding refuted it, asking the country president to conduct additional investigation.