COVID-19 INCIDENCE FIGURE EXCEEDS 4 THOUSAND IN MOLDOVA – MoH
04 may, 2020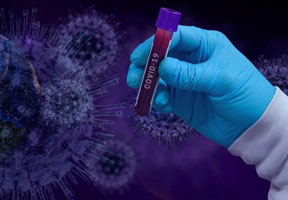 The number of coronavirus-infected people has exceeded 4 thousand in Moldova, of whom more than one thousand are health sector workers, the Ministry of Health, Labor and Social Protection reported on Monday.

According to it, the figure is actually standing at 4121 cases, including 489 cases confirmed in the Transnistrian region. Currently, 252 patients are in a serious condition and 539 in a medium-gravity condition.

The ministry has reported 1025 confirmed infection cases among health sector employees, including 250 doctors, 370 nurses, 16 pharmacists, and 331 cases with auxiliary staffs.

Out of the total number of infected people, 1423 recovered and 128 died.

However, the Ministry's data on Transnistria do not coincide with the information last reported by the Transnistrian operative headquarters for COVID-19 prevention – that the coronavirus incidence in the region has reached 531 cases, that 105 patients recovered and 23 died.