​LAST WEEK BROUGHT NEW RECORDS OF CORONAVIRUS INCIDENCE AND DEATH RATE – MoH
28 september, 2020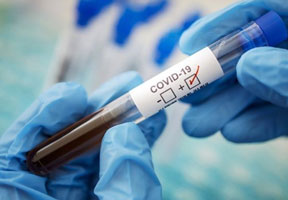 The past week was remarkable for its new 'anti-records' in terms of coronavirus incidence and death rate figures, as per the data presented by the Ministry of Health, Labor and Social Protection at a news conference held on Monday.
Last week, Moldovan laboratories revealed 4279 new coronavirus infection cases, and 84 people died of the disease. Daily incidence figures were growing practically every day. One of the days was remarkable for its record-breaking high death rate ever since the pandemic beginning – 19 people. And the Saturday of September 26 set a new daily record of morbidity, when 868 new coronavirus cases were revealed.

Also, the past week brought the daily incidence statistic to a new high level – more than 700 cases per day. Namely, last Wednesday there were 786 new cases, Thursday – 721, Friday – 713, and on Saturday 868.

By the present moment, the Ministry has registered a total of 50,875 coronavirus cases. 37,842 people have recovered, but 1287 died. The rest 11,746 are the so-called 'active cases' of the disease.

Earlier, Minister of Health, Labor and Social Protection Viorica Dumbraveanu stated that Moldovan laboratories were technically able to build up their aggregate productivity to 5,000 tests per day. Since last March, they have already carried out 275,371 tests, including repeated ones done upon patients' recovery.