​CORONAVIRUS INCIDENCE FIGURE GOES BEYOND 100,000 IN MOLDOVA
26 november, 2020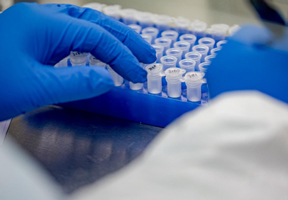 The coronavirus incidence figure has today exceeded 100 thousand, Constantin Rames, State Secretary of the Ministry of Health, Labor and Social Protection, announced to the press on Wednesday evening.
Today, Moldovan laboratories processed 3968 tests, including 3549 primary ones, and revealed as many as 1570 positive results, thus bringing the total morbidity figure to 101,203.

Since the pandemic beginning 83,789 people have overcome the disease, but 2,209 have died. Presently, there are 15,205 active COVID-19 cases registered in Moldova.