TAKE A LOAN THAT DOES NOT BITE
17 july, 2017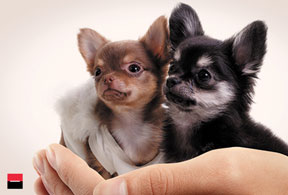 Mobiasbanca launches a new consumer loans offer: no collateral, only 7% annual interest rate and… silence. This is because Mobiasbanca loans do not bite.

Up until September 15, 2017, we offer you the opportunity to fulfill your dreams by contracting a consumer loan with zero collateral under terms that cannot be neglected:
- a fixed 7%* interest rate for the whole loan term
- fast approval
- zero fees for the analysis of loan request and loan issue
- minimum set of documents.
Call your personal Mobiasbanca adviser or visit the nearest branch to find out additional information about how to contract the loan that you need.
For consultations call us 24/7 at the Contactell service number – 022 256 456.
Mobiasbanca – Groupe Société Générale team is always at your disposal!

* For a TO_TO loan of 100 000 MDL, with a 7% fixed interest rate, with a loan period of 60 months and with a monthly loan management fee of 0.5%, the effective annual interest rate is 18,26% (the calculations are approximate).