MOBIASBANCA - OTP GROUP IS THE PLACE WHERE YOU WILL DEVELOP PROFESSIONALLY. WE ENCOURAGE YOU TO ATTEND THE CAREER FAIR 2019 FOR GETTING TO KNOW EACH OTHER BETTER!
30 octomber, 2019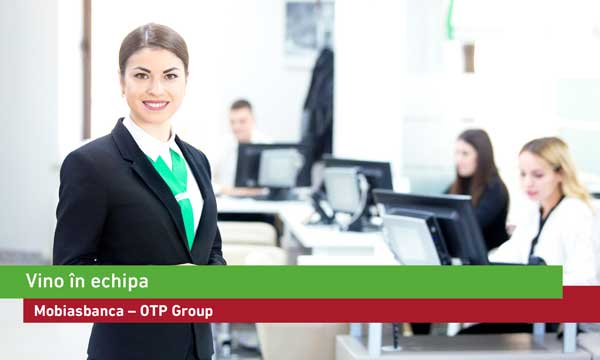 Universal operator, lending specialist or system administrator, whatever will be the position you chose, we are waiting for you in our big team. Mobiasbanca - OTP Group is the place where you will develop professionally, improve your knowledge and skills, in the same time benefiting of many advantages: motivating salary, modern working place and international experience exchange.
If the facts mentioned above make part of your aspirations, we are waiting for you at Mobiasbanca stand during the Career Fair 2019, which will take place in on 1st and 2nd of Novemberat "Nicolae Sulac" National Palace.
Our colleagues will be there for presenting all the vacancies, opportunities for employment and intern job, advantages and benefices of working with one top banking institutions of our country.
Also, whenever you want, you can see the vacancies here:https://site.mobiasbanca.md/cariera/functii-vacante
We will have the pleasure to have you in our team.