MOBIASBANCA OFFERS NEW FACILITIES FOR LOAN PAYMENTS FOR ENTREPRENEURS AFFECTED BY THE CRISIS CAUSED BY THE COVID-19 EPIDEMIC
08 april, 2020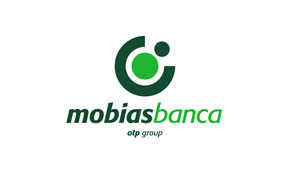 Dear customers,
We have been always committed to provide customized solutions to our clients – entrepreneurs who, full of courage, inspiration and perseverance, manage to grow their business despite any challenges.
In this period marked by exceptional events and situations, solidarity has become, more than ever, our main objective. For this reason, we have decided to take additional actions, aimed to support the clients directly affected by the coronavirus epidemic, for whom the payment of the loan installments can become a difficulty and an obstacle continuing or resuming of the activity.
Thus, Mobiasbanca - OTP Group commits to apply a series of facilities for the loan payment and leasing in an absolutely responsible way: only at clients' request and as a result of the individual analysis of the economic-financial situation of each of them, without commissions and through a simplified procedure.
We will list below some of the solutions you can request until 15.05.2020, if case of necessity:
Postponement of payment of monthly installments (maximum 3 installments), with the possibility of reimbursement of deferred payments:
-proportional to the remaining term of the loan/leasing,
-in the next month,
-in the last 3 months of the loan/leasing,
-at the date of final reimbursement.
Extension of the term of the loans that reached maturity during the Exceptional Situation declared by the Parliament of the Republic of Moldova up to 3 months (classic loan/revolving credit line /leasing).
Revision of the revolving credit line that reached maturity during the Exceptional Situation with the modification in a classic loan.
To request the above mentioned facilities remotely, we suggest you to:
1.Download and fill in the Request for restructuring,
2.Authenticate the completed application with the administrator's signature (and stamp if you own it),
3.Send the color copy (scanned) of the Application and the latest Financial Report through the secure messaging of the Business Internet Banking service, by selecting the subject Credit or by e-mail *, at the electronic address of the branch where you are served.
In case if you are not subscribed to the Business Internet Banking service, we remind you that in this period Mobiasbanca - OTP Group offers the unique possibility of remote subscription, for accessing in real-time and securely your company accounts. Moreover, you can benefit from the functionalities of this service for free for 3 months from the date of remote subscription.
Mobiasbanca - OTP Group closely monitors the evolution of the situation in the country and, if necessary, will take additional measures for support. We suggest you to contact your personal advisor to find out more details and to determine together how we can support you.
*the email address should be the one from the bank's database.